CONNECT. EXPERIENCE. SHARE.
MADINA [arabic: city]
HOSTEL WITH DIFFERENCE
We aim to provide a space to connect, experience and share adventures, travels, creativity, company and a safe place to dream. Everybody from solo backpackers to families and business travelers is welcome to foster community and forge friendships that continue far past our doors.

Come and enjoy ...
✓ 2 lounge areas, a shared balcony, free Wi-Fi & real plants
✓ large fully equipped community kitchen
✓ simple, locally crafted furniture
✓ central location in the heart of Downtown
✓ open view of the city and with peaks of the Nile from 10th floor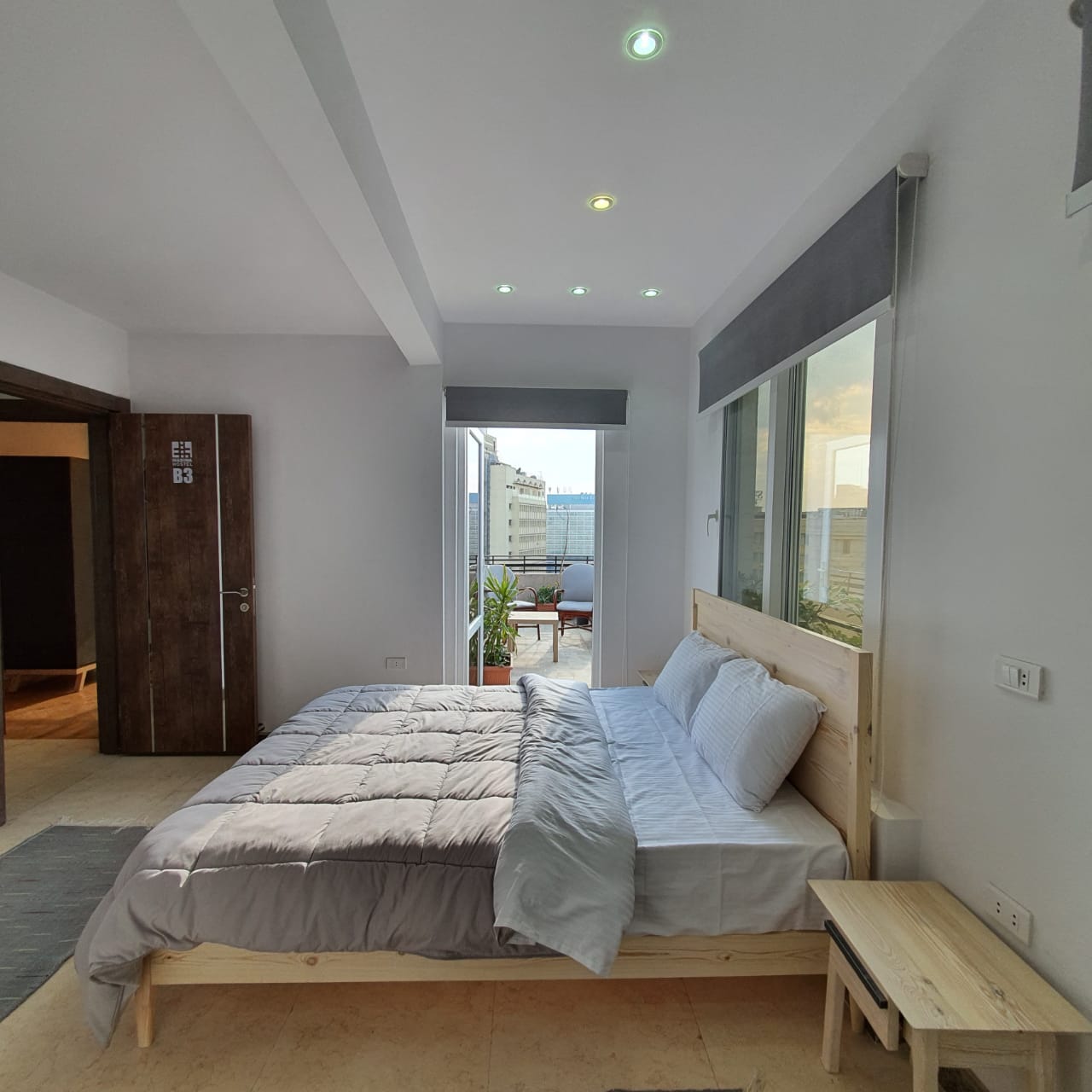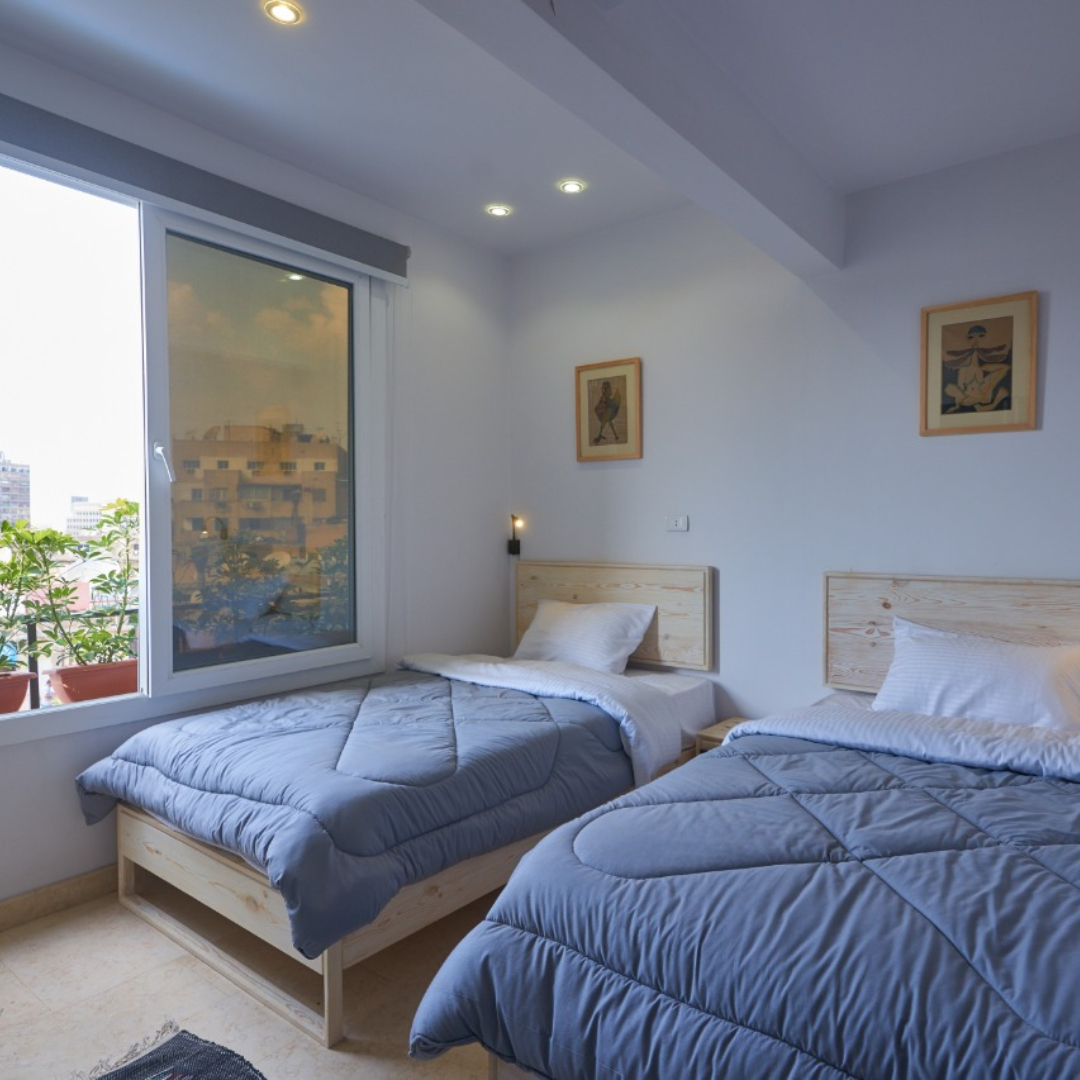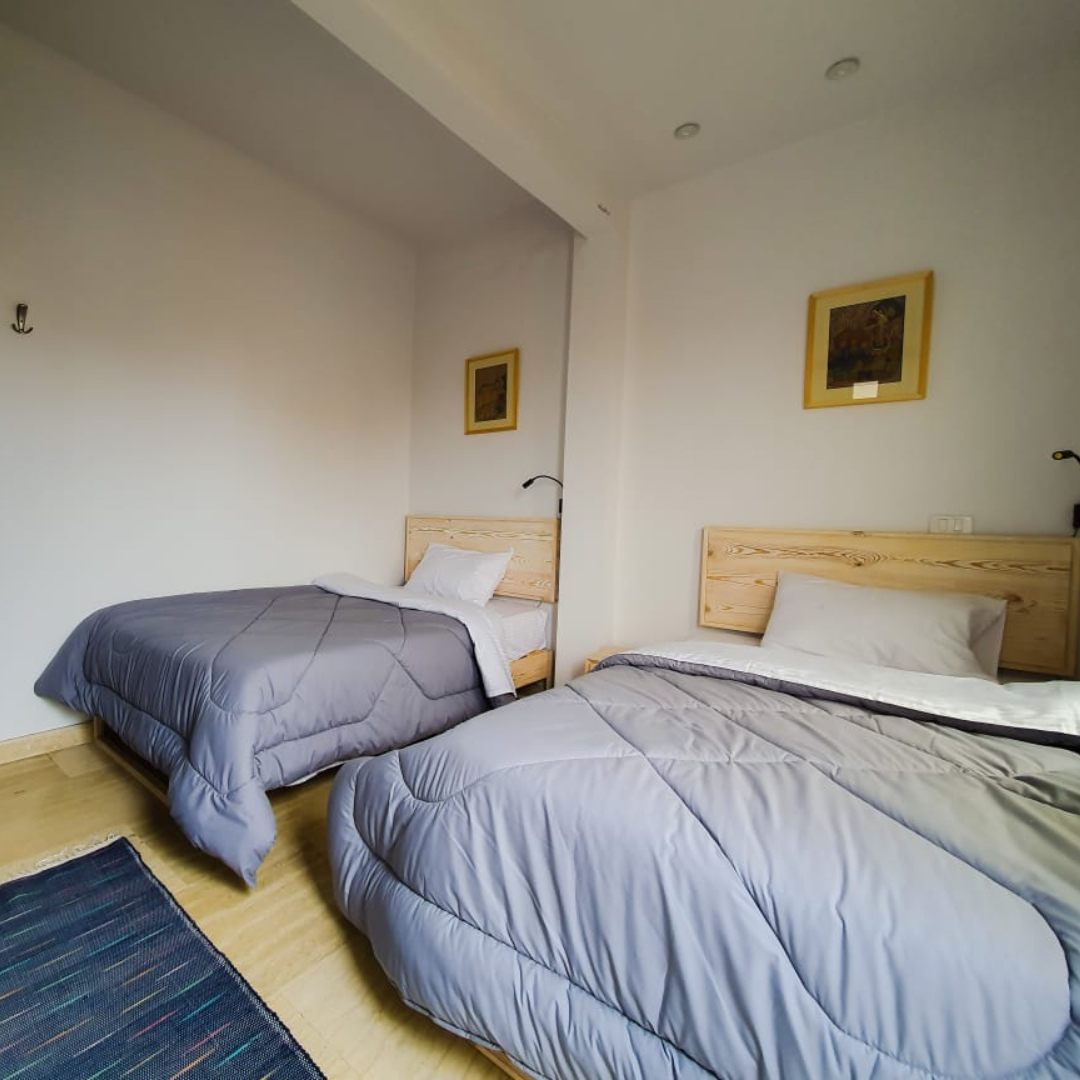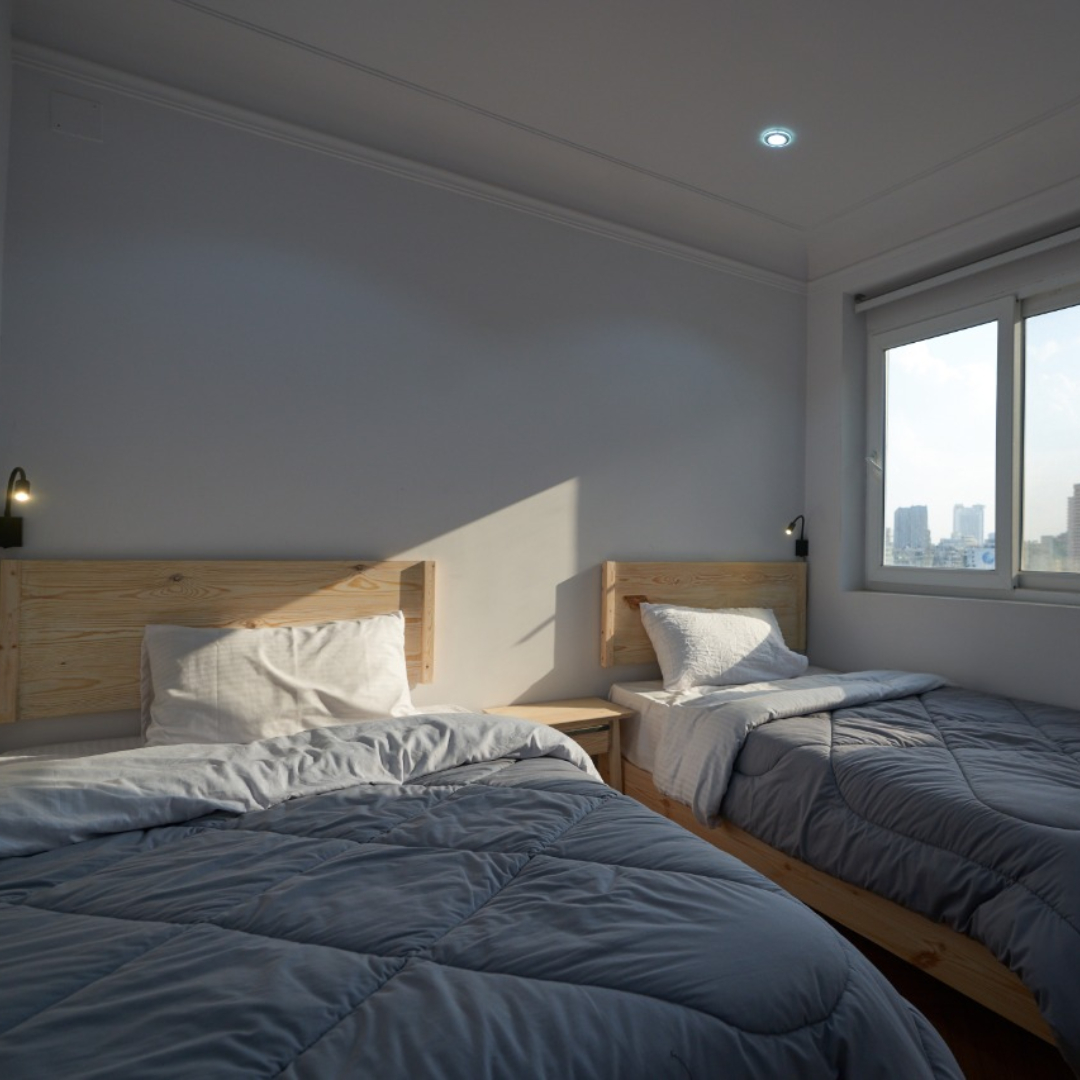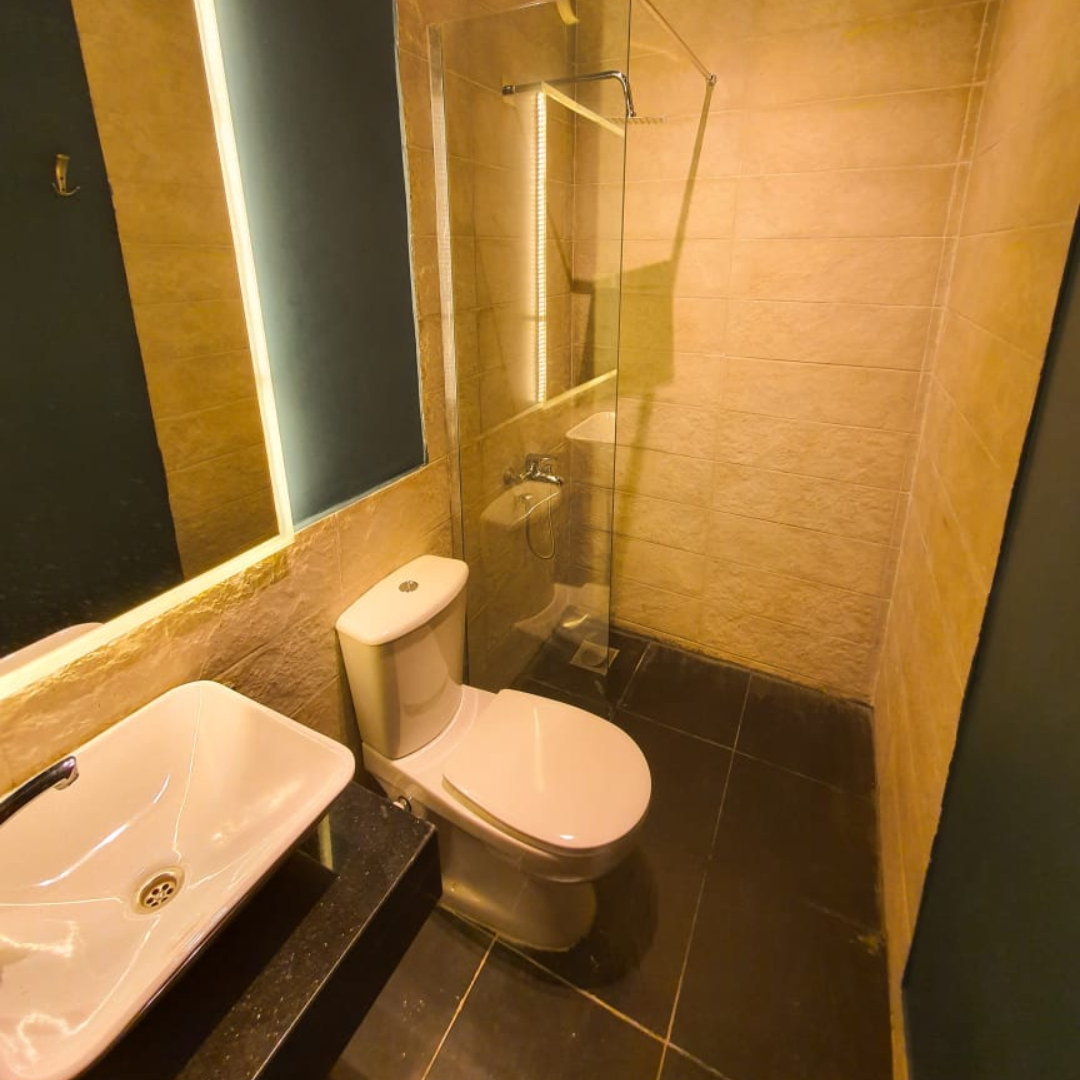 Double Room · Private Bathroom
Love sharing your memories but not your bathroom? For the extra privacy, our private double rooms come with an en-suite bathroom, bed sizes are large in a twin-bed arrangement, a wardrobe, linen, towels, free WiFi and one even with a balcony and view! - Enjoy.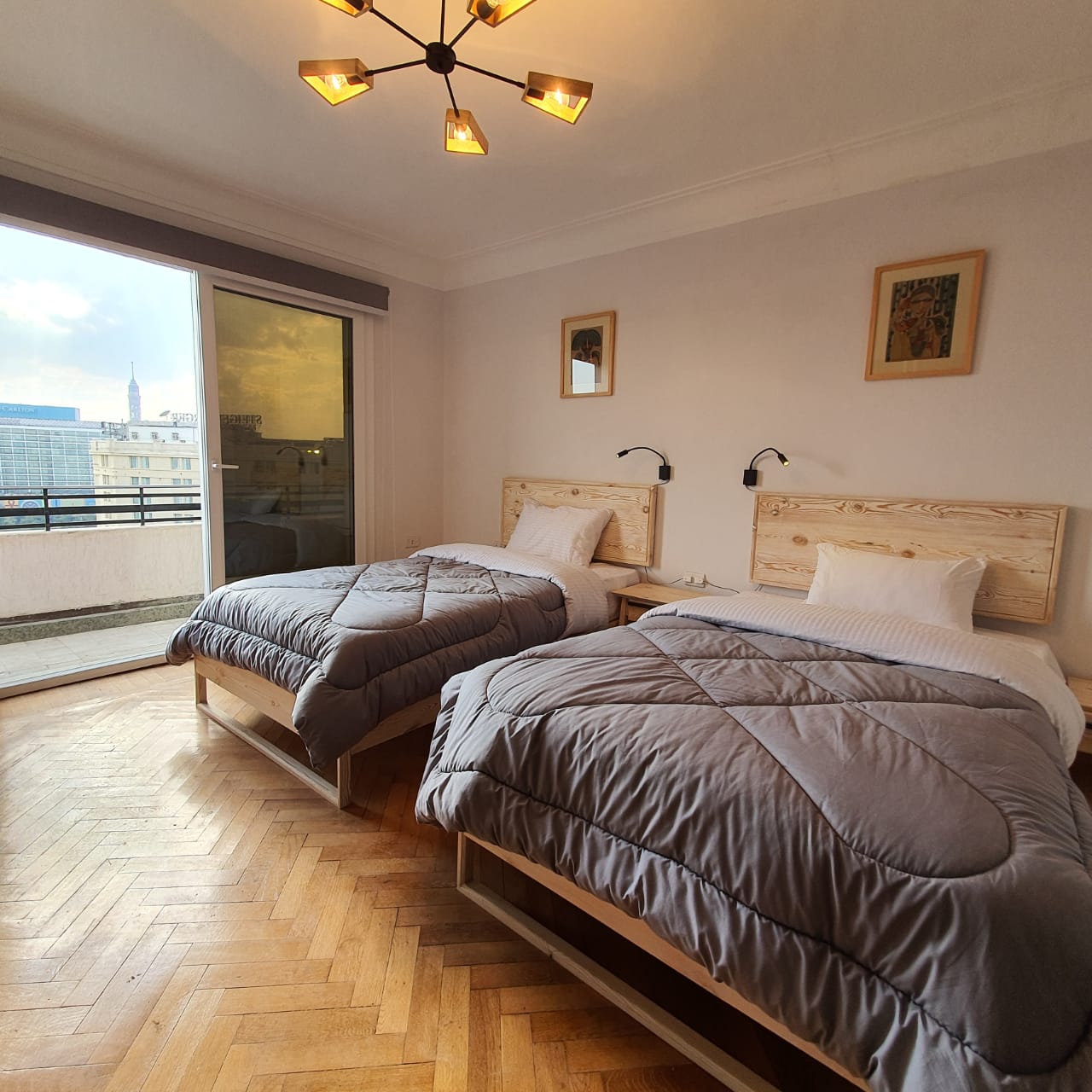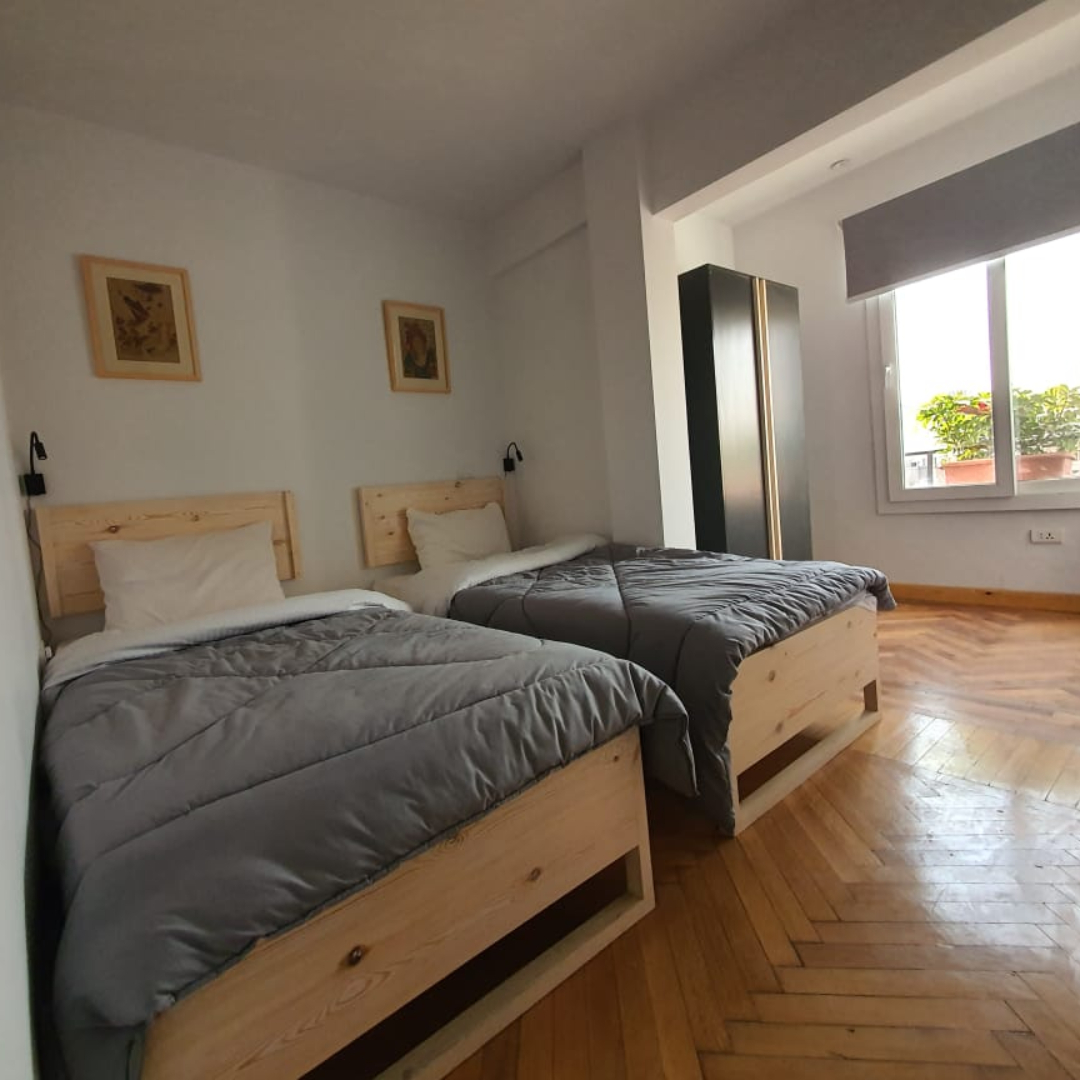 Double Room · Shared Bathroom
Want to have privacy sleeping but don't mind sharing those showers? Then our double rooms with shared bathrooms are just the right thing for you. Catch the one with the balcony and lovely view and you'll have a splendid experience. The rooms come with large comfy beds in twin arrangement, a wardrobe, linen, towels and free WiFi.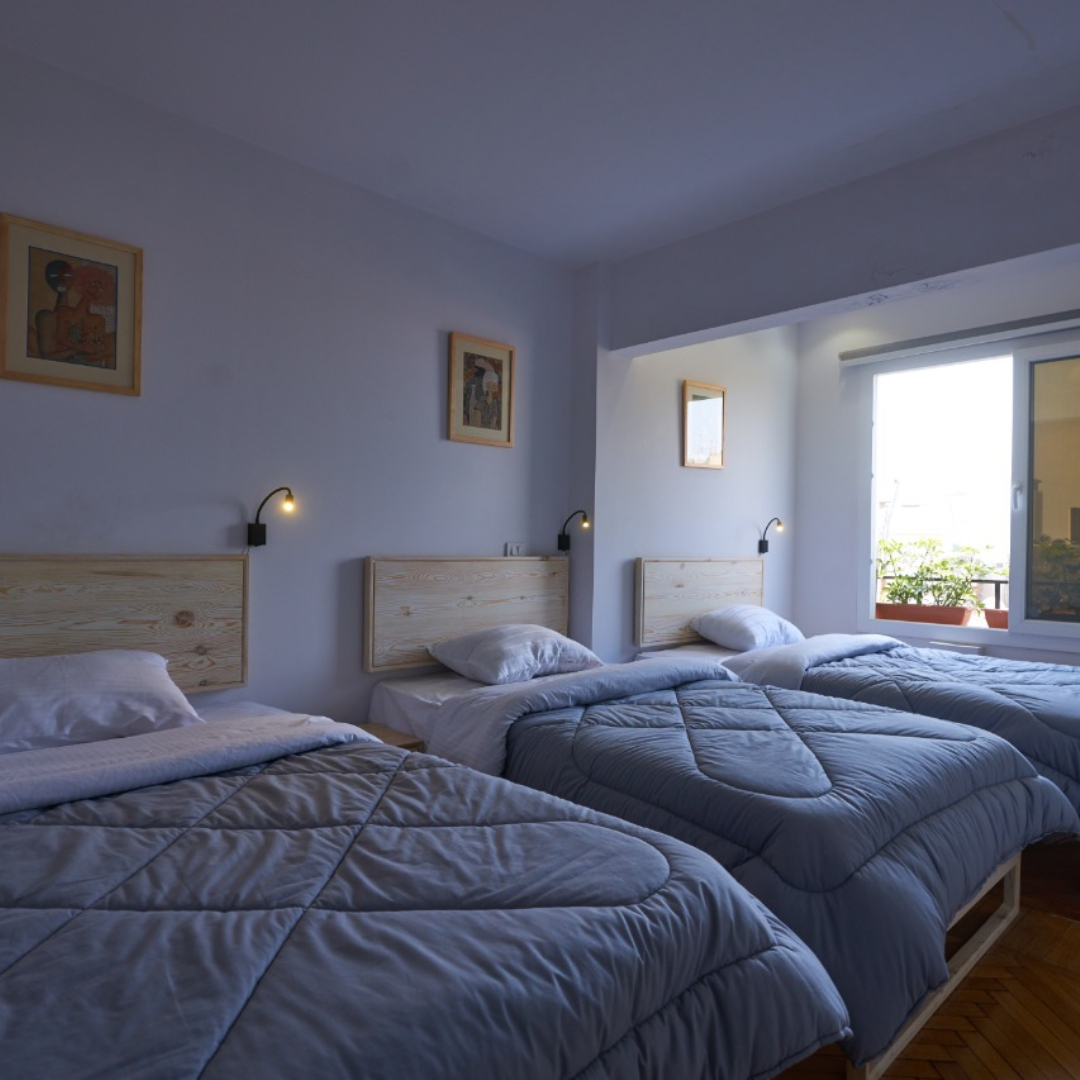 Triple Room · Shared Bathroom
You're a small group of friends on a budget and need a comfy place to use as base heading out to the city? Then the triple room with shared bathroom should be just about right. Bathroom is across the door and the room offers a wardrobe, linen, towels and free WiFi.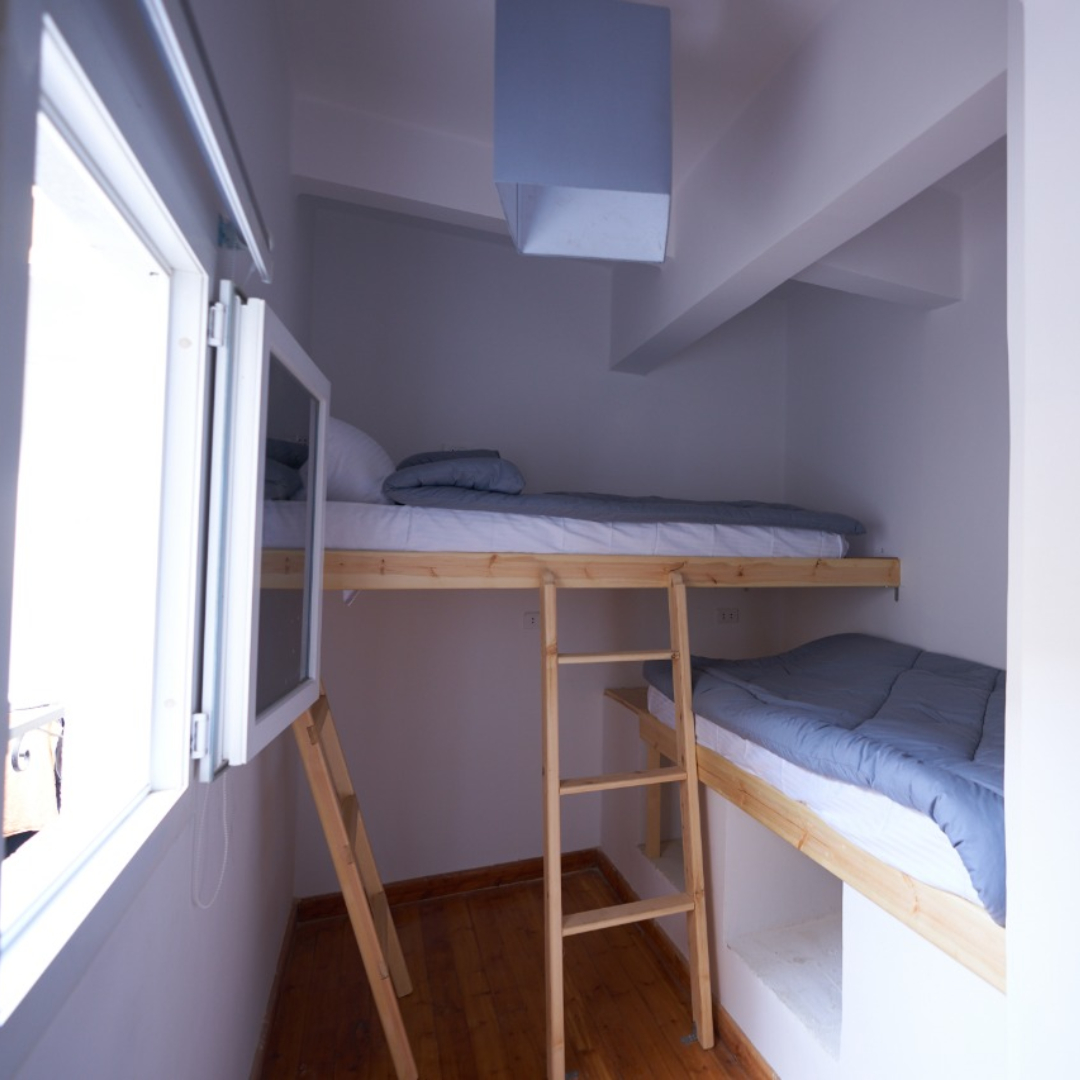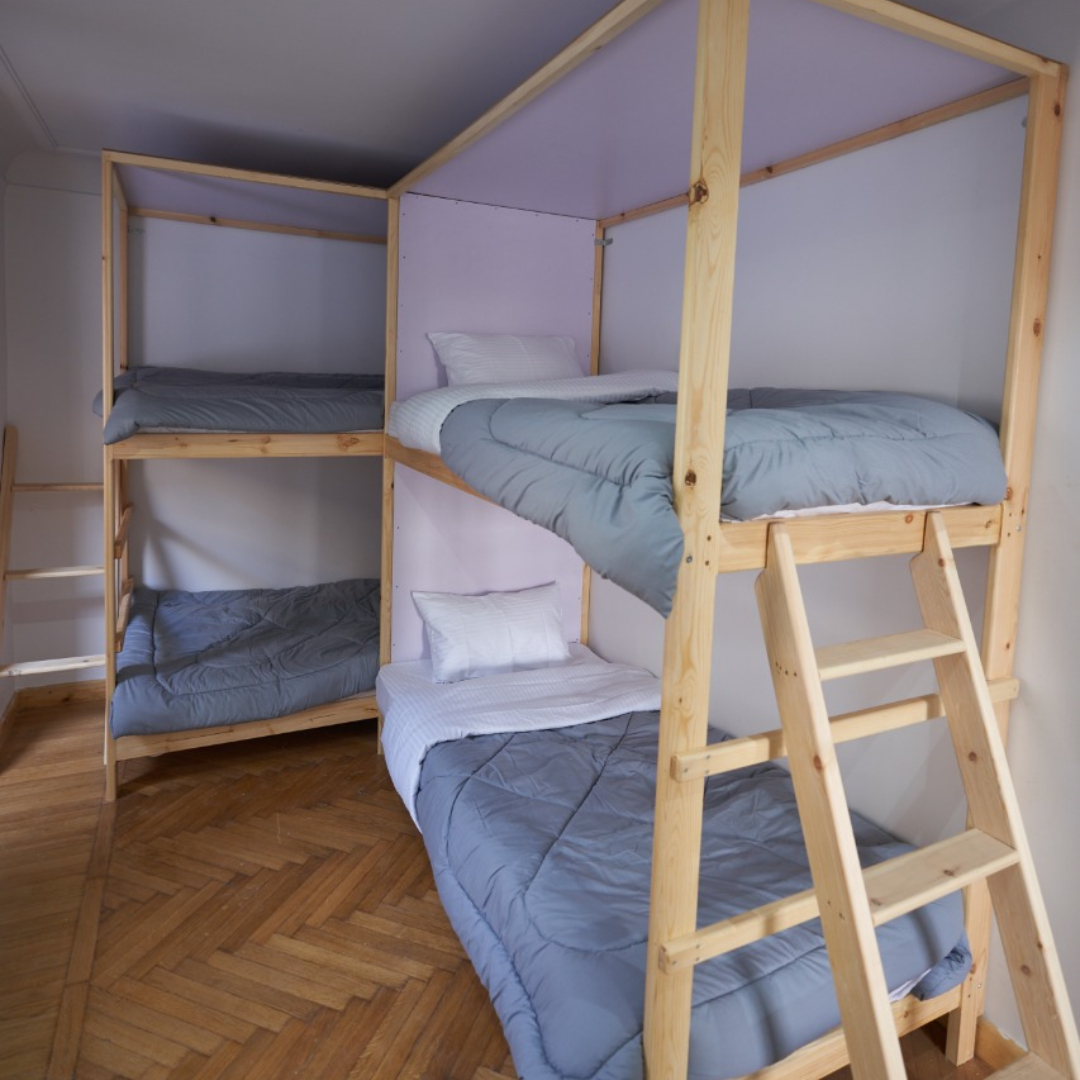 6-Bed Dorm · Shared Bathroom
Hello backpackers, international trotters and like-minded travel buddies. Here comes our 6-bunk bed dorm where each bed has a curtain and the room a small separation for more privacy. You'll have all you need: secured lockers with power outlets inside, your own reading lamp and international power outlet at the bed, linen, towels, free WiFi, a shared bathroom and a balcony right across the hallway. (many features are currently added)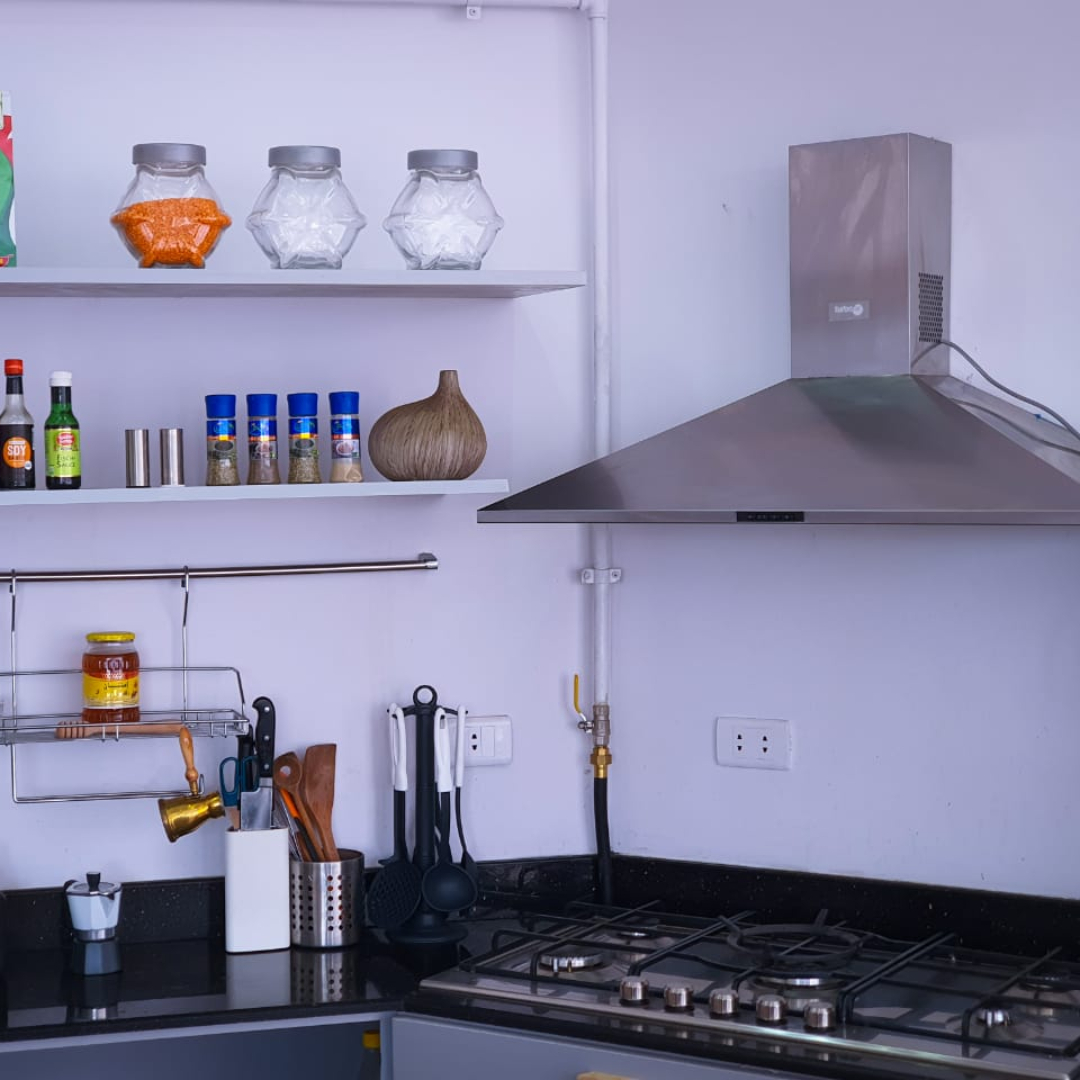 Kitchen · Connect
Yes indeed. You've read that well. We have a fully equipped kitchen. Get behind the stove or for those less ambitious ones among us: use the microwave. Connect to fellow hungry travel companions over a social night, when in need of change, or when homesickness kicked in craving for that one dish. There's a leftover shelf and a market for fresh veggies just around.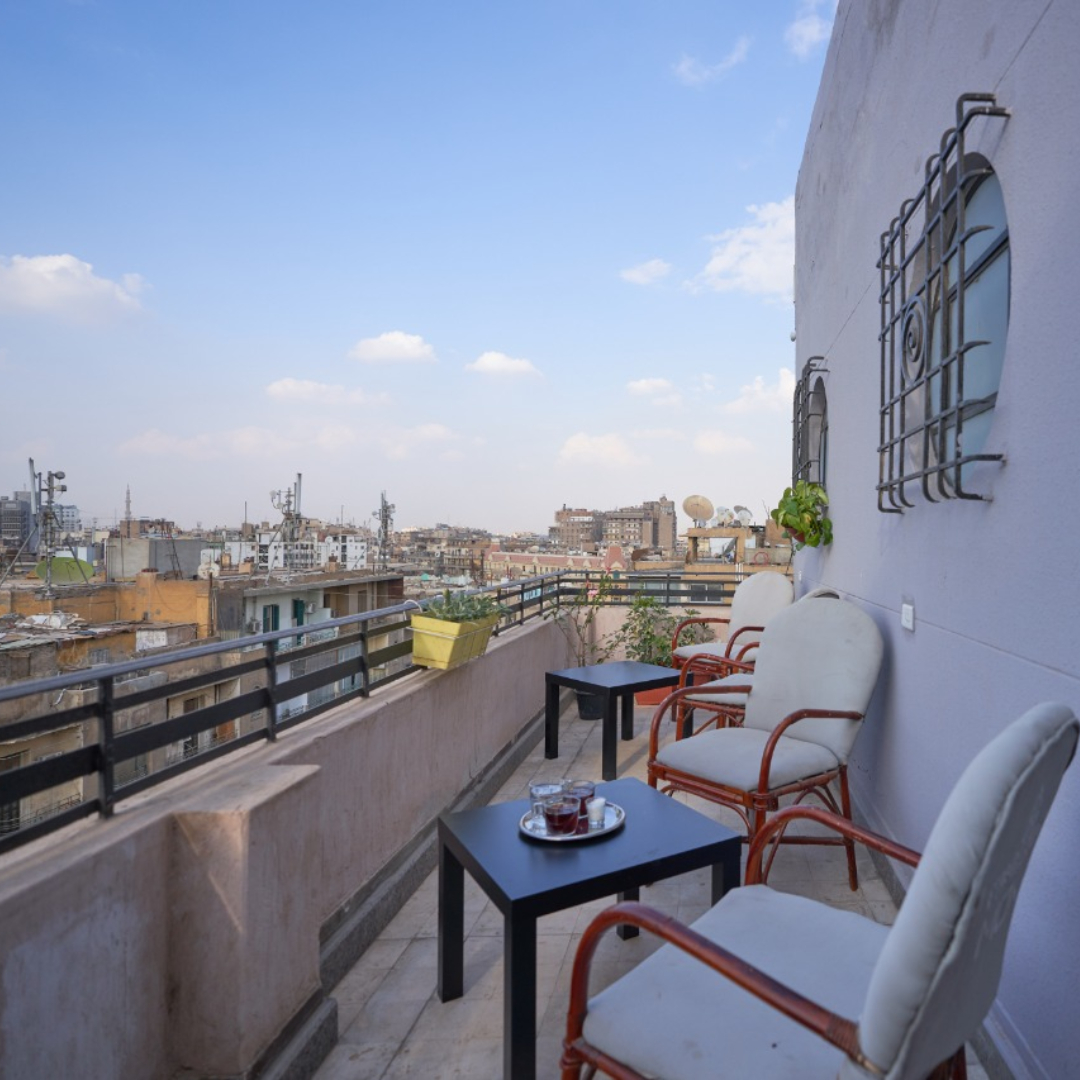 Balcony · Experience
Balconies just have that special feeling, be it at breakfast, watching the street during the day or life calming down at night. Put your feet up, and experience that city feeling of Cairo.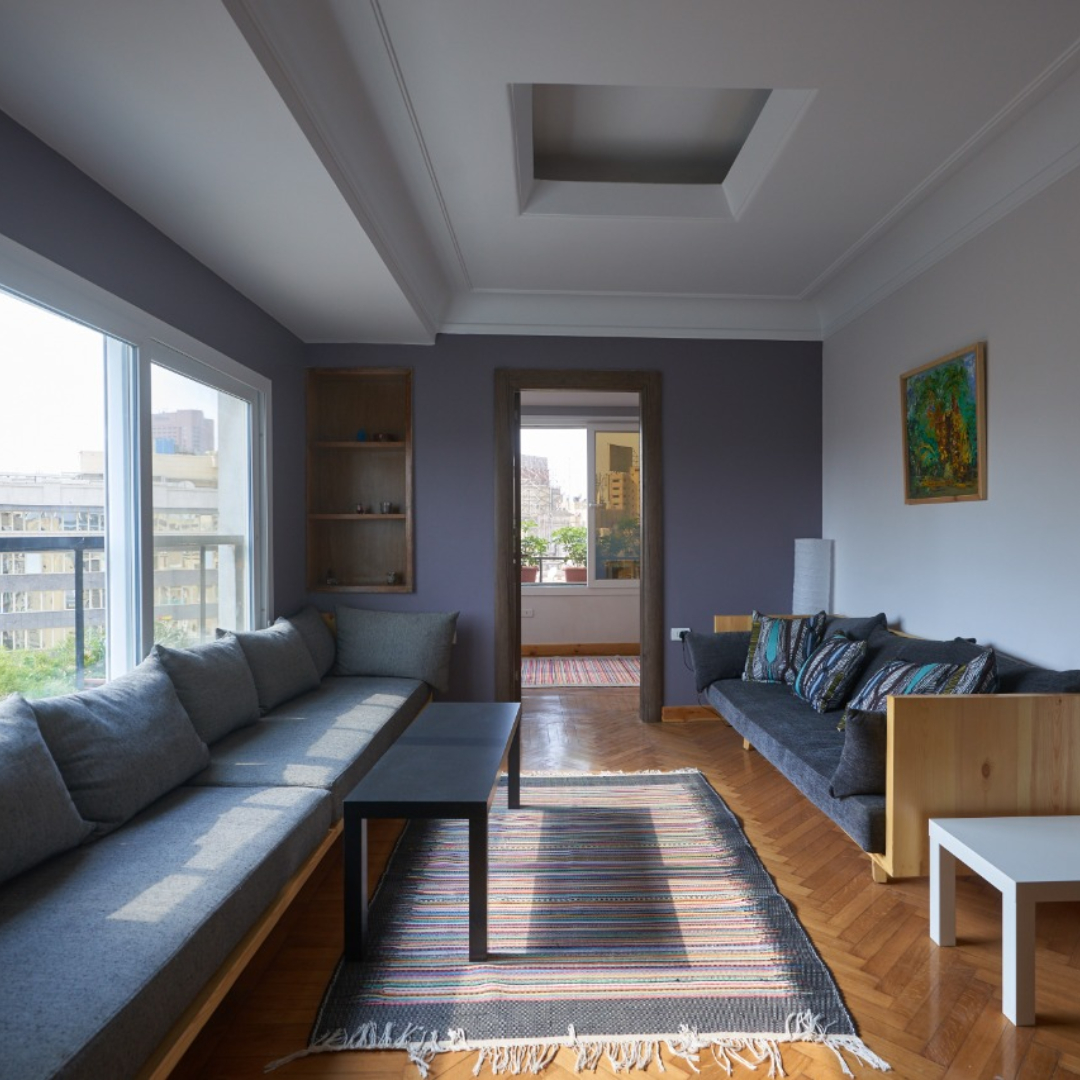 Living Rooms · Share
What else is there after a long day wandering through the city then to unwind on a comfy couch, relishing the visual pun the orange evening-sun exposes on the urban setting?! Share that peace and stories you collected of the city with others relaxing here. And if you need new energy, grab a coffee in the kitchen, for free, any time – sharing is caring.
Contact us. Follow us. Partner with us.
Got any questions left?
Please check our FAQ section before emailing us. We will get back to you as soon as we can.

For reservations please use the booking option. 
Stay updated on our favorite spots in town on Facebook or Instagram and don't forget to share yours too.

With partnerships, one plus one equals more than two. Email us to discuss potential collaborations!